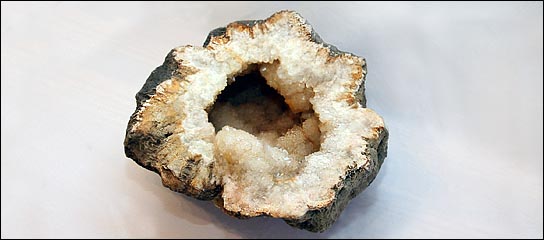 ROCK AND MINERALS COLLECTION
On display at the Elgin Public Museum is a large collection of rocks and minerals.
Included in the display are geodes from the midwest. Geodes in the midwest form in sedimentary rock formations. Their size ranges from 1 inch to 2 feet in diameter. Dissolved silicates and carbonates find their way into hollow cavities in a rock. As the rock hardens, the minerals inside the cavity crystalize.