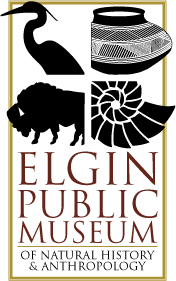 HOURS
Open Saturday & Sunday
12 pm - 4 pm

ADMISSION
$2 Adults,
$1 Children 3 to 12,
Free Children under 3 and Members


Support us on Amazon!

Friday, December 6 - Touching on Traditions Opening Night Celebration 7 pm - 9 pm; $10/adults, $5/Members, $2/children 3 - 12, Free/children under 3

Saturdays and Sundays in December - Touching on Traditions Exhibit 12 pm - 4 pm; Regular admission rates

Saturday, December 7 - Story Hour: Traditions 11 am - 12 pm; Free!

Friday, December 13 - Around the World in One Night 6 pm - 8 pm; $2/person, Members free


Technology has become an integral part of our lives and work. From cell phones to laptops to printers to file sharing, technology touches our lives in multiple ways every day. Our museum needs a technology upgrade, big time! We need to update our technology infrastructure to help propel us in the continued success of our museum. We are looking to raise $5,000 to help us with the purchase of new equipment (laptops, color printer, updated software, etc.). Any little bit will help in off-setting the cost of this expensive technology project we are undertaking.